A ONE-OF-A-KIND TOOL
The Braceworks® add-on module for Vectorworks Spotlight provides design, production, and rigging professionals with an easy way to gauge the performance of temporary structures under load. This one-of-a-kind module helps ensure safety and compliance with engineering codes and standards, creating a completely integrated modelling, analysis, and documentation process in one interface.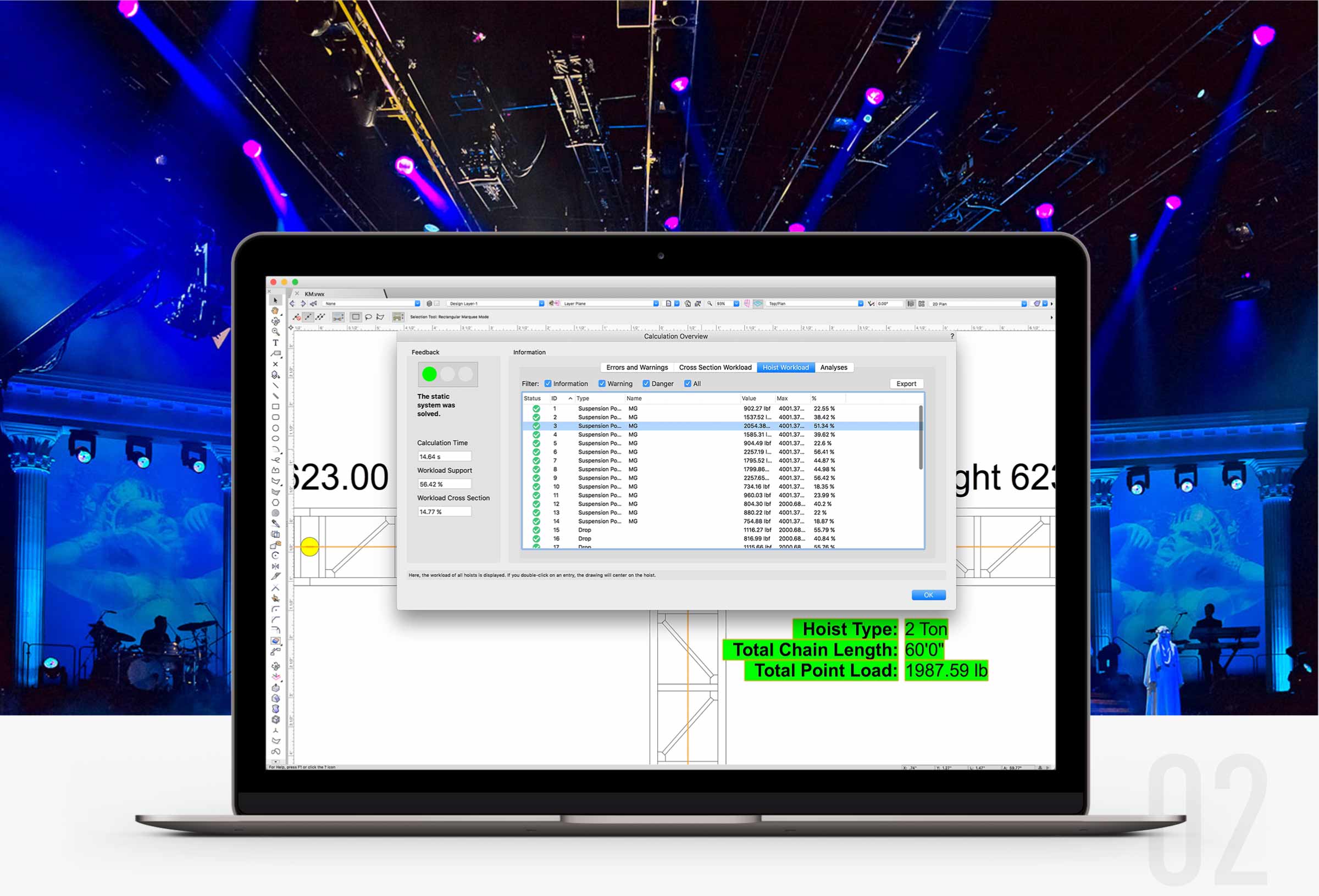 KYLIE MINOGUE APHRODITE TOUR | DESIGN BY NICK WHITEHOUSE, ILLUMINATE ENTERTAINMENT, INC.
DISCOVER PEACE OF MIND
Regulatory requirements, such as the Eurocodes, and increasing requirements from venues, municipalities, and building owners, are making it necessary for event design, A/V, and rigging companies to produce load and structure calculations for sign off by structural engineers. Rest assured, Braceworks is a solution you can trust. It was developed in collaboration with DeerSoft GmbH with input from rigging professionals, venue operators, and event planning firms, so we're confident it will deliver the results you need.